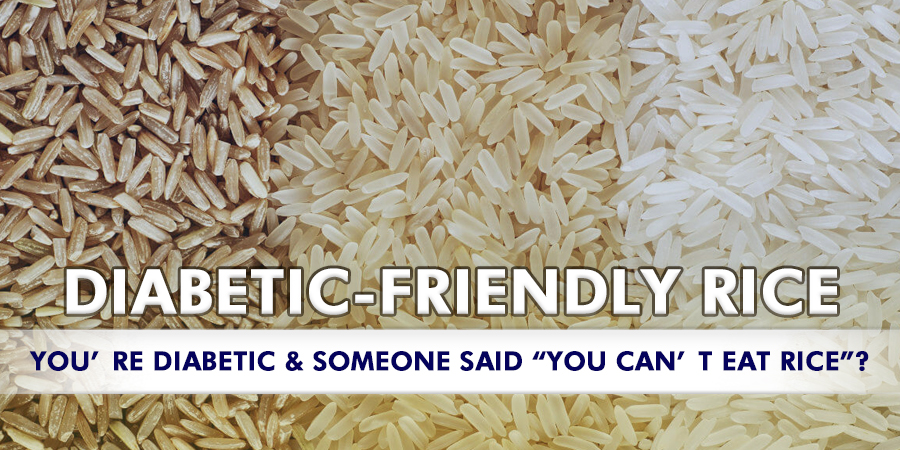 03 Mar

YOU'RE DIABETIC AND SOMEONE SAID "YOU CAN'T EAT RICE"?
WELL, NOW YOU CAN!
Some of you might have heard that rice is not good for people on the diabetic spectrum as it leads to a spike in blood sugar levels. This is true for most varieties of white rice and especially short-grain sticky rice as they are high in starch.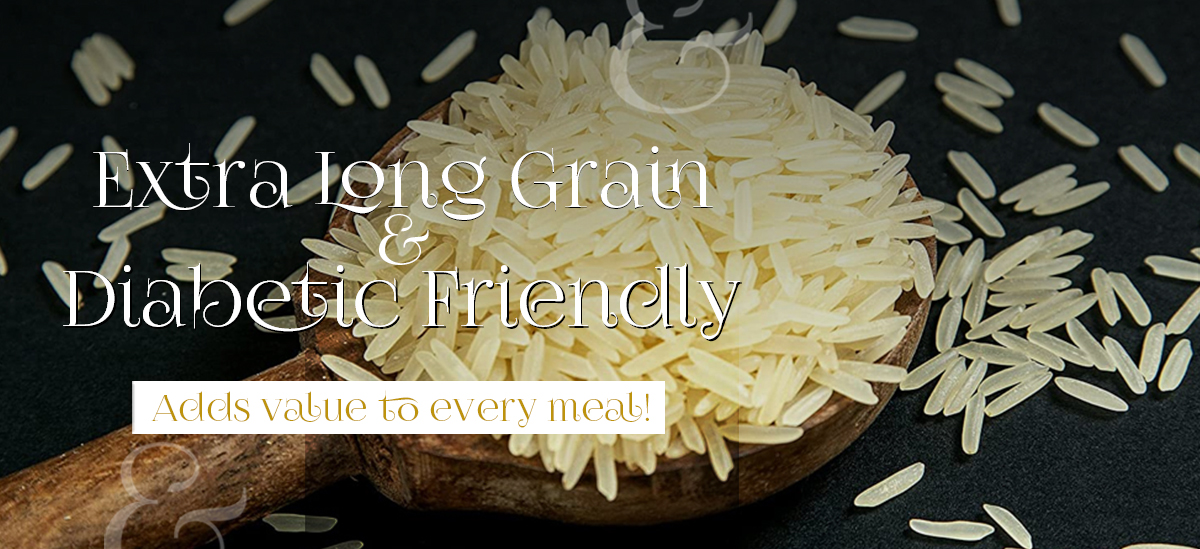 Upon digestion of starchy food, blood glucose level rises rapidly and sharply, which reflects a high glycemic index (GI) value.
However, the good news is that there are 3 types of rice which can be enjoyed by diabetics as well (in moderation, of course). This is because they have medium to low GI values.
These are:
BASMATI RICE
This is a very special and unique variety of rice. It is globally renowned for its delicious flavor and aroma that it derives directly from the soil it is grown in. Important to remember that Basmati rice can ONLY be grown in the Punjab region shared between Pakistan and India – make sure you buy the authentic product when you do.
This variety of rice has a medium glycemic index level and is a better alternative for diabetics than other types of white rice. The added advantage is the exceptionally long grain length and flavor of the rice which adds value to every meal.
BROWN RICE
This is not just for the "healthy" gym-goers types! Brown rice has a nutty texture because the grain splits during boiling instead of elongating. It has a lot more nutrients and fiber as compared to white rice. It may be an acquired taste but most people who have tried it have grown to enjoy. It is also low GI! Which means that diabetic patients can also enjoy the rice.
SPECIALLY PROCESSED LOW-GI RICE
This option is the best one in my opinion – consumers get to reap the benefits of the low GI rice and also get the fantastic length of Basmati rice – the best of both (health and culinary) worlds!! There are veryyyy few brands that have the technology to process rice in a way where the GI value of the grains is reduced and as a result, there is less uptake of sugar in the bloodstream. As per my research, there are a couple of Indian brands and only one Pakistani brand. The brand that my family and I use and adore is additionally healthy because it's also certified USDA organic! And the rice is so long and fluffy!
In conclusion, my dear readers, don't worry about your blood sugar levels spiking after eating rice. Just enjoy your meals and use one of the 3 options above.
Here is the link to my favorite brand – I'm glad they just launched their organic Low GI Basmati rice on Amazon or else you'd have to rush to your nearest ethnic brick & mortar store to buy it: Visit: our Amazon Store.
Until next time,
Basmati Bae signing out!